Description:
Fits all existing cabinet, no mods required.
User Friendly, simple operation.
"Master Kill Switch" Compliant.
Selectable Video sources (VTR, MMD & Servers).
Can provide Audio only, PA, Volume & Key-line Control.
Eliminates requirements for Tapping Units.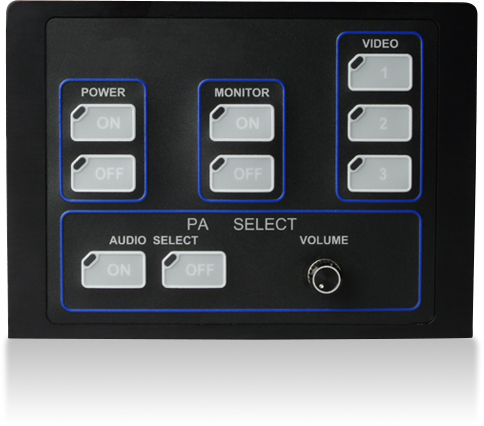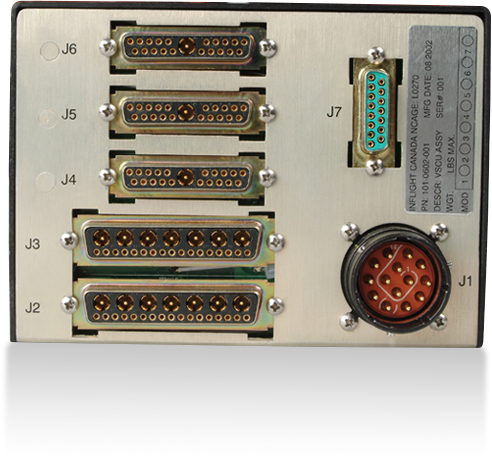 System Features:
Multiple (3ea) language support for each video source.
Direct supply of power and video to 12ea LCD monitors without the use of separate Tapping Units.
Keyline for PA and video sources "pause".
Keyline for Oxygen System or cabin decompression interface.
Constant "Back-Lit" front panel for ease of operation under low light conditions.
Forced air cooling for improved reliability in confined arga.
Technical Information:
P/N: 101-0602-001
Dimensions: 4'' H, 5.5'' W, 8" D
Weight: 3.3lb.
Power Requirements: 28VDC, 20W